From Facebook Fan to a Marketing Force Multiplier
When your Facebook marketing combines raw enthusiasm with easy sharing and built-in social recognition, you have laid the groundwork for a fun, engaging, and wide reaching campaign.


Take Cindy Ratzlaff, best-selling co-author of the hit book Queen of Your Own Life, who did just that last month on her book's Facebook page.
After testing the waters with a "Like this post to win" Timeline Contest, her deeply engaged audience grew by 1500+, more than her average growth rate, during the following 14-day period. She then looked to build on that momentum by launching a "Referral Contest" with a prize that was unique, relevant, and valuable to her fans.
The campaign ran for 14 days, collected 750 unique email opt-ins, and increased the Daily New Likes average by 25% over the span of the campaign.
A large portion of the fan base sent between 5-20 people to her contest, while some "heavy hitters" in her audience sent a few hundred, even a few thousand, unique eyeballs to her sweepstakes. In total, close to 11,000 additional visitors were sent to the Tab through the participants sharing their unique tracking links. Close to 11,000! That doesn't even count her own organic traffic from a few status updates promoting the contest.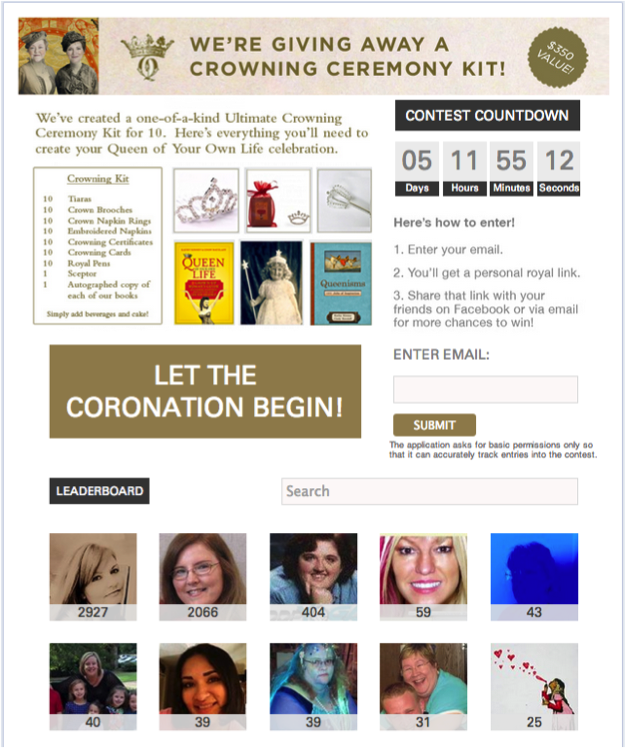 Take a minute and think about the advertising costs it would take to send that many targeted people to your campaign through Facebook Ads or some other paid traffic source.
That's additional exposure and awareness that will help to build her community, book sales, and brand…not to mention the deeper relationship developed with her fan base by generously giving back to them.
If you were technically savvy enough, you could have always used Heyo to carry out such a campaign – but that's a thing of the past. Now, it's push-button simple. Launch your own Referral Contest with the ease and simplicity you are used to – it's waiting for you in the Heyo templates. With the right offer, an engaged fan base, and social triggers that reward and recognize, you too can see a significant jump in Likes, engagement, and exposure.
Here's How it Works
As visitors enter their email in order to participate in the giveaway, they are provided with a personal tracking link that they can share for a chance to earn additional entries. Participants are immediately presented with their link and offered quick sharing options for both Facebook and Twitter.

The sweepstakes app associates unique traffic through the links with the correct Facebook user ID. The top 15 referrers are shown in the "Leaderboard" as a form of social proof and recognition. If someone wants to see how many entries they have earned, they just need to enter their email address in the "search" box to pull up their profile.
8 Simple Steps to Quickly Launching a Referral Campaign
1. Go to Heyo.com and sign-up for a Free Trial or log-in on the homepage
2. Name your business and launch a Social campaign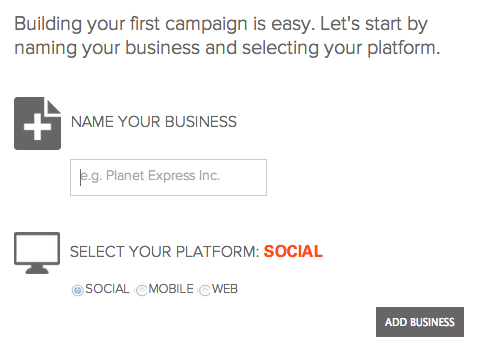 3. Select the "Referral" template and click "Apply"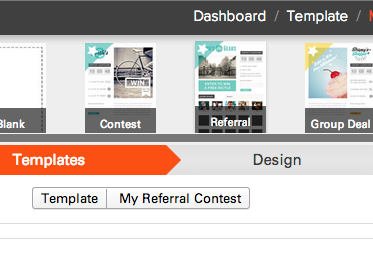 4. Overwrite the placeholder images with your own headline/logo and main images – recommended dimensions are 427px by 83px and 427px by 266px, respectively.
5. Edit the call-to-action box with something simple, like "Enter to win a free XYZ"
6. Select your end date on the "Contest Countdown" timer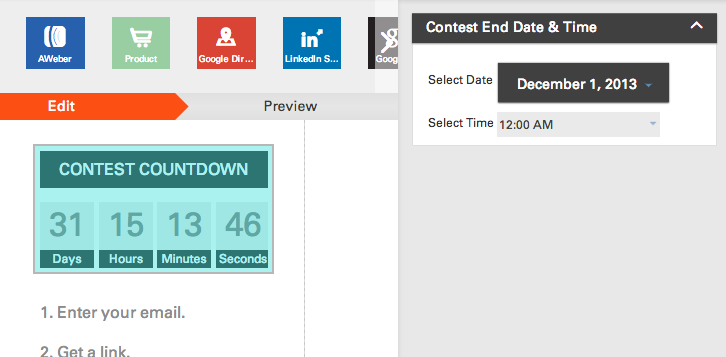 7. Add your like gate (optional)
8. Save. Publish. Promote.
Remember, all of the additional widgets can be used. If you don't like the sequential text or the default image layout & sizes, you can overwrite them with your own. Here's an image you can drop in, just above the "Leaderboard," that explains why the application requests user permissions (if you want to) to help alleviate the privacy concerns some people will inevitably have.
Let us know what you think!