Is Content Marketing Really Inbound Marketing … or Vice Versa?
You say inbound … I say content … Let's call the whole thing off.
Lately I've been getting a lot of questions about the difference between content marketing and inbound marketing. Are they one in the same? Is one better than the other? Can you do one without the other?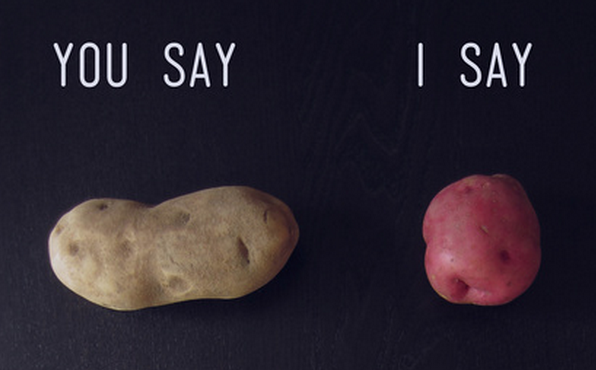 I usually answer by giving my top-level definition of content marketing: Content marketing is creating original content or sharing existing content that will benefit your audience; developing an appealing hub for your content; and then using smart marketing strategies to get your audience to engage with your content and take specific action.
I explain that with content marketing, the focus is primarily on developing a strong story and compelling content that appeals to the target audience at all phases of the buying cycle, while with inbound marketing, the focus is less on the content and more on specific tactics for attracting that audience to the content – although content still plays an important role.
Now, I don't know if that's a precise definition, but it accurately describes the type of content marketing that is successful for my clients. However, I decided to delve deeper into the discussions between the two worlds – the content champions versus the inbound aficionados – to see how some high-profile thought leaders defined their practices.
I looked for answers at Content Marketing Institute for content marketing and HubSpot for inbound marketing, as well as some other prominent sources. And what I stumbled upon was a war of words … where both sides were basically agreeing.
It reminded me of the old Fred Astaire/Ginger Rogers duet "Let's Call the Whole Thing Off."
Things have come to a pretty pass
Our romance is growing flat,
For you like this and the other
While I go for this and that,

Goodness knows what the end will be
Oh I don't know where I'm at
It looks as if we two will never be one
Something must be done…
Here is how these leaders define both content marketing and inbound marketing. You'll see that while there are differences, there is a lot of overlap.
| | | |
| --- | --- | --- |
| | Content Marketing | Inbound Marketing |
| Definition | The practice of creating relevant and compelling content in a consistent fashion to a targeted buyer, focusing on all stages of the buying process, from brand awareness through to brand evangelism.1 | A style of marketing that businesses use to get found by potential customers, convert those prospects into leads and customers, and analyze the process along the way.2 |
| Channels | Channel-agnostic. Content marketers consider ALL available channels to engage with customers, including print, in-person and online (including mobile).1 | Online-specific. You set your website up like a "hub" for your industry that attracts visitors naturally through search engines, the blogosphere, and social media.3 |
| Prominent Strategies & Tactics | Strategic planning, content creation, distribution, and metrics for multiple stages of the buying cycle to multiple customer personas.1 | SEO, blogging, social media, lead generation, email marketing, lead nurturing, and analytics.2 |
| Convergence | A complete content marketing strategy would incorporate inbound marketing principles, but it would also take a more holistic approach to meeting a business's overall marketing goals.1 | Content is such a big part of inbound marketing that you wouldn't be able to execute an inbound marketing program without content marketing. On the other hand, you could have content marketing as part of a traditional outbound marketing program.4 |
While there are differing views for content marketing vs inbound marketing, the goal is the same: attract your audience by being smart, not pushy. The difference seems to lie in the emphasis on content. With inbound marketing, content is critical but it's more of a tactic.
My belief? While both content marketing and inbound marketing are important in today's consumer-driven world, emphasizing the development of smart, relevant and authentic content (content marketing) should be the main goal, supported by a strong strategy for being found online (inbound marketing).
If you don't focus on providing good content, your inbound marketing will fail. Even if you capture attention with your calls-to-action and landing pages, you'll lose your target when you don't follow through with intelligent, entertaining content.
But oh, if we call the whole thing off
Then we must part
And oh, if we ever part, then that might break my heart
Content marketing focuses on developing specific pieces of content for a specific audience, and then promoting those pieces of content in the most relevant way. It's not always about driving more leads to your sales department – although that may be one goal. It's about developing a relationship. For me, the term content marketing places the emphasis where I think it should be – on the value of the ideas you produce.
All of this said, there really is no right and wrong way to look at content marketing or inbound marketing – just make sure you're looking at it. Content marketing and inbound marketing are the marketing principles of the present and the future, regardless of which camp you're in. And from what I've seen, most marketers who claim to be either content marketers or inbound marketers are already blending the two together.
So if you go for oysters and I go for ersters
I'll order oysters and cancel the ersters
For we know we need each other so we
Better call the calling off off,
Let's call the whole thing off.
Please, don't call the whole thing off. Dig deeper into the worlds of content marketing and inbound marketing, and consider the impact they can have on your marketing efforts. Now is the time to reevaluate the traditional and make a change. Contact me and let's explore the options.
(And for those who are now humming this song in your heads, you're welcome. Enjoy the clip below.)