Why Personalized Content Marketing Requires People and Technology
"Hey, you." Me? Him? Her? That dog?
"Hey, Christine." That's me.
When you're addressed by name, you pay attention. It's clear that the speaker's message is intended for you, and you alone. You're also more likely to respond positively to someone who remembers your name—and uses it. In Dale Carnegie's book How to Win Friends and Influence People, he asserts, "Remember that a person's name, to that person, is the sweetest and most important sound in any language."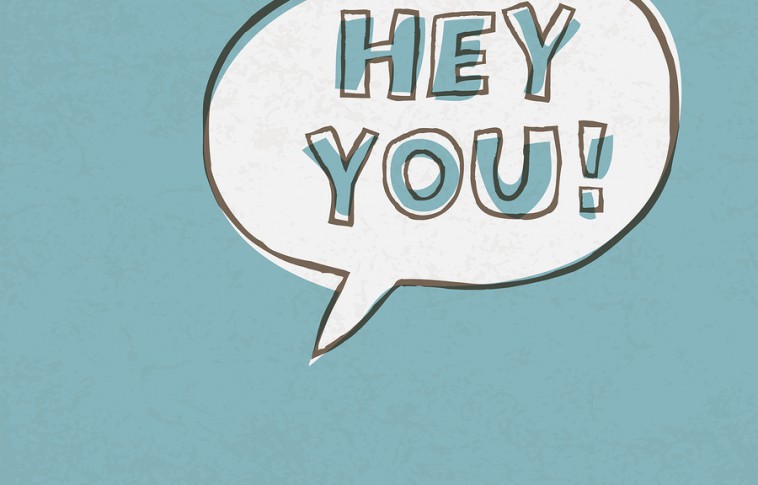 The benefits of this basic interpersonal courtesy also apply to content marketing. Personalized content eliminates ambiguity about the target audience and builds trust through relevance. While personalization is more easily achieved through automated media channels such as email and digital advertising, content should also be created to address individuals.
Beyond remembering your name, it's even more meaningful when someone recalls or inquires about a personal interest. At the very least, it results in a meaningful conversation that can lead to or build on a positive relationship. Your affinity for that person increases since they show that they care enough to remember something that matters to you.
Sixty-four percent of B2C marketers and 70 percent of B2B marketers reported personalization as a content marketing priority for 2015. And consumers expect it. Seventy-four percent of online consumers get frustrated when websites display content that isn't related to their interests. So, what exactly does personalized content marketing involve? Executing this strategy requires an approach that includes both the people developing and the technology delivering content.
Personalization Crafted by People
Personalized content marketing starts with the people behind the strategy and production. Everyone must be aligned on the importance of keeping the audience at the forefront of content efforts. However, the support of content personalization isn't limited to content teams. For this initiative to succeed, all marketing teams must collaborate to develop a multichannel strategy that integrates paid media and organic content.
The elements that contribute to the strategy and production of personalization include:
Audience personas
Authorship
Content types
Content categories
Content topics
Keyword optimization
Tone
Structure
Terminology
Calls to action
Ad copy
These factors, which are molded by people, are critical to ensure that technology-enabled personalization efforts drive the production of quality, relevant content.
Personalization Enabled by Technology
Technology allows you to further deliver personalized experiences during both the content discovery and consumption phases. The destination hosting the content and the methods delivering it must contain relevant messages to continue the conversation and build engagement. It's not enough to simply create and publish great content assets; you must also develop a customized user experience both on and off the page.
Technology-based tools and tactics that enable personalization incorporate:
Content recommendations
Contextual targeting
Behavioral targeting
Geotargeting
Device targeting
Role-based site entry
Social sign-in
Tagging
CRM systems
Paid media integration (such as search engine marketing, display ads, etc.)
These technology-driven personalization factors permit the creation of dynamic content experiences based on an individual's interests, purchase phase, and online activity.
Merging the expertise of people and the precision of technology ensures the implementation of a content strategy that resonates with your audience and returns results. The sophisticated digital landscape requires content personalization that reflects the information an individual chooses to share with you, from their name to their preferences.
What personalization tactics are you using to optimize your content strategy in 2015?
Want more content writing tips going into 2015? Become a Content Standard insider to have them delivered straight to your inbox.