Heyo Release Notes 2.0.7 – New Sales Template, IFrame Zoom Setting
New changes and updates for Heyo, including new sales template and iFrame zoom setting. Make sure to get caught up and check them out here!
1235: Implement Sales Template
Sales template implemented and in place. Add up to 3 images of your product, a countdown and direct purchase link. Drive sales directly through Facebook!
1244: Update IFrame Widget to zoom to contents
Iframe can now be zoomed if the source width and height is inputed. No more website cut-offs!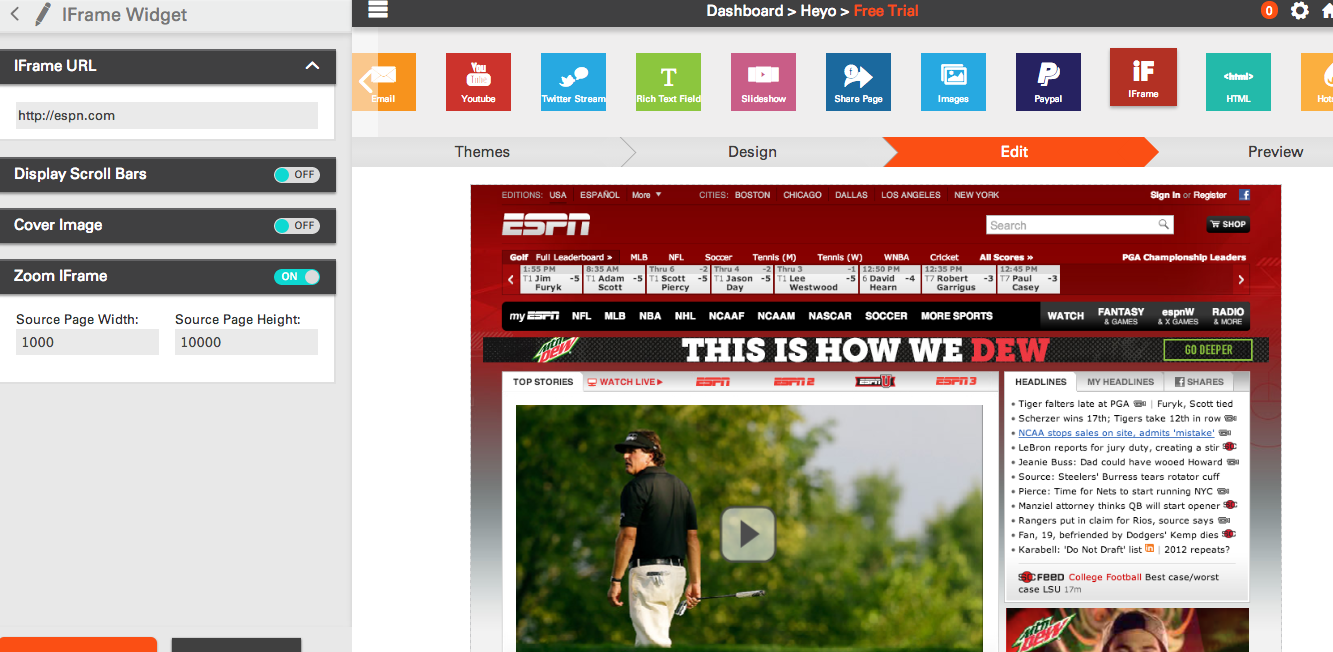 1192: Renamed Premium Templates, updated thumbnails and added a description.
Renamed the premium templates to "Contest" and "Group Share". Displaying a color coded ribbon on each premium template is a good way to show it's traffic/leads/sales category. Also added in an area where the functionality of the template is described.
1295: User can not paste into widget fields
For efficiency purposes, paste in plaintext from anywhere across the web into any widget field. If you already have an image hosted, simply paste the URL into the appropriate field to display the image.
1262: Live chat bug in the editor
Live chat is now available while in the editor. Contact our support team while editing if you have any questions  about the platform.
1263: Twitter widget asking for FB connect
Removed Facebook dependency on Twitter. No longer need to connect to Facebook to use the social plugin.
1258: Youtube Cover Image Bug
Upload a cover image to your YouTube video to increase click-through rates.
1236: HotSpot Target Option
New accordion added to Hotspot allowing users to choose the link target as either New Window or Same Window. Use this to create seemless navigation between tabs on Facebook.
1223: Added Keyboard Shortcuts
Cut added, arrow keys and SHIFT + arrow keys is in place