Top 10 Speakers You MUST Hear at #CMWorld
Content Marketing World (or #CMWorld as it's well known in the Twittersphere) is the largest content marketing event in the industry. The best and the brightest gather in Cleveland, Ohio to inspire epic content marketing.
The event is packed full of incredible speakers, but below we'll break down the top 10 CMWorld speakers you can't afford to miss!
Here we go…
The Top 10 Speakers You MUST Hear at #CMWorld
1. Jay Baer
Jay Baer is a hype-free marketing strategist, speaker, and author and President of the social media and content marketing consultancy Convince & Convert. A digital marketing pioneer, Jay has consulted with more than 700 companies since 1994, including Caterpillar, Nike, Visit California, Allstate, Petco, Columbia Sportswear, and 29 of the Fortune 500. He was named one of America's top 3 social media consultants by Fast Company magazine, and his Convince and Convert blog is ranked as the world's #1 content marketing resource. He's also co-host of the popular weekly Social Pros podcast.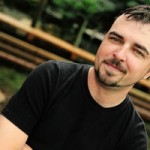 2. Scott Stratten
Scott Stratten is the President of Un-Marketing. He is an expert in Viral, Social, and Authentic Marketing which he calls Un-Marketing. Formerly a music industry marketer, national sales training manager and a Professor at the Sheridan College School of Business, he ran his "UnAgency" for a nearly a decade before solely focusing on speaking at events for companies like PepsiCo, Adobe, Red Cross, Hard Rock Cafe, Cirque du Soleil, Saks Fifth Avenue, Deloitte and Fidelity Investments when they need help guiding their way through the viral/social media and relationship marketing landscape. He now has over 175,000 people follow his daily rantings on Twitter and was named one of the top 5 social media influencers in the world on Forbes.com.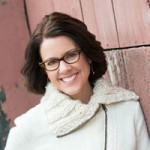 3. Ann Handley
Ann Handley is a Wall Street Journal best-selling author, keynote speaker, world's first Chief Content Officer. Ann speaks and writes about how you can rethink the way your business markets. Cited in Forbes as the most influential woman in Social Media and recognized by ForbesWoman as one of the top 20 women bloggers, Ann Handley is the Chief Content Officer of MarketingProfs, a training and education company with the largest community of marketers in its category.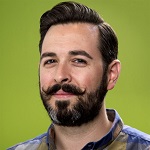 4. Rand Fishkin
Rand Fishkin uses the ludicrous title, Wizard of Moz. He co-authored/co-founded the Art of SEO, Inbound.org, and Moz (he clearly likes doing stuff with other people). Rand's an addict of all things content, search, & social on the web, from his multiple blogs to Twitter, Google+, Facebook, LinkedIn, and FourSquare.
5. Joe Pulizzi
Joe Pulizzi is a leading author, speaker and strategist for content marketing. Joe is first and foremost a content marketing evangelist, and founded the Content Marketing Institute, as well as the premier international content marketing event Content Marketing World and Chief Content Officer magazine. He is also co-author of the highly praised book Get Content Get Customers, recognized as THE handbook for content marketing, as well as Managing Content Marketing: The Real-World Guide for Creating Passionate Subscribers to Your Brand.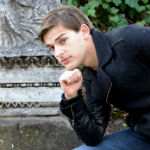 6. Matthew Patrick
Matthew Patrick is a marketing and audience development strategist specialized in using databased methods to accelerate the growth of social media audiences. Matthew has worked with over 100 channels and media brands, including Smosh, the third largest channel on the YouTube platform, game developer Ubisoft, YouTube themselves, as well as 20 channels with 1 million+ subscribers.
7. John Lee Dumas
John Lee Dumas is the Founder and Host of EntrepreneurOnFire, awarded 'Best of iTunes 2013′. John interviews today's most inspiring and successful Entrepreneurs 7-days a week and has been featured in Forbes, Fast Company, Success, INC, & TIME Magazine. John has turned EntrepreneurOnFire into a business that generates over $250,000 a month & shares all the details via his monthly income reports at EOFire.com/income. John also founded the #1 Podcasting community in the world; Podcasters' Paradise; a community where over 1500 Podcasters learn how to create, grow, and monetize their podcast in a supportive environment.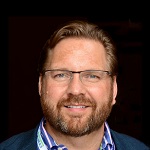 Lee Odden is the CEO of TopRank Online Marketing, a digital marketing agency that provides integrated and optimized content, social media and influencer marketing programs for companies like McKesson, LinkedIn and Dell. A respected consultant and author of the book Optimize, Lee has been cited by The Economist, The Wall Street Journal and Forbes for his expertise which he also shares giving presentations all over the world. For over 10 years Lee has published TopRank's Online Marketing Blog, the only blog ranked the #1 content marketing blog three times by Content Marketing Institute.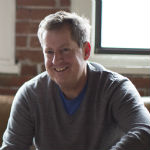 John Jantsch is a marketing consultant, speaker and author of Duct Tape Marketing, Duct Tape Selling, The Commitment Engine andThe Referral Engine and the founder of the Duct Tape Marketing Consultant Network.
Michael Stelzner is the founder and CEO of Social Media Examiner, host of the Social Media Marketing podcast and author of the books Launch and Writing White Papers. He's also the man behind Social Media Marketing World and the Social Media Marketing Society.
I Want to Know
Reply below in the comments, or tweet to me @NathanLatka – which of these speakers are you most looking forward to hearing from at #CMWorld? Would you add any to this list?