Should your business be spending time on Facebook? Experts weigh in.
It's hard to believe Facebook has been around for 11 years now. Since its days as "thefacebook.com" this social network has continually evolved. Over 40 million small businesses now have pages on Facebook – but should yours? And if you aren't active on Facebook, what could you be missing out on?
Read on to find out what some of the industry's top experts think.
Expert Roundup: Why do businesses need to have an active presence on Facebook? What are they missing out on if they don't?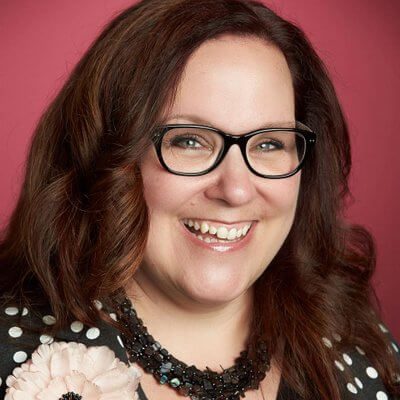 Peg Fitzpatrick
Best-selling author and social media strategist
pegfitzpatrick.com | @pegfitzpatrick
"Facebook has marketshare on social media as proven by their recent celebration of one billion people being on Facebook on one day. As people become more addicted to their smartphones, Facebook is making it easier for people to be on Facebook where ever they may be. They're moving everything mobile with the Facebook Pages app, exclusive Facebook Mentions app, and messenger. 
Smart businesses want to be where the people are online and that's Facebook. It may be pay to play but you can share in all the data that Facebook has been collecting for years to create targeted content with sponsored and boosted content to reach the right people. If you don't reach these people, guaranteed that your competitor will."
Sean Malarkey
Online marketing professional and president of Inspired Marketing
seanmalarkey.com | @seanmalarkey
"To be honest – I don't think every business needs to have an 'active presence' on Facebook.  As a publisher of one of the most popular FB trainings (FBInfluence) I have seen every scenario under the sun when it comes to businesses using FB. I do think every business should have a fan page with at least contact info. There is some SEO benefits as well that can't be ignored.
With that said – I do think the majority of businesses benefit from an active presence. Being active has so many benefits when a good strategy is executed properly. If you do a good job of engaging your fan base, you will create loyalty, top of mind awareness and so much more. 
[If they're not on Facebook] they are missing out on a ton of free advertising, top of mind awareness and many, many, many other benefits. If you want to stay in front of your audience –  there is nothing like Facebook when it comes to where people spend their time online."
Ian Cleary
Founder of RazorSocial and award-winning tech blogger
"With reach continuously declining on Facebook if small businesses want to be successful with a business page they will have to allocate a budget to reach their audience.  
Without having a budget it's difficult for a page to reach the people they need to unless they come up with amazing engaging content which is very challenging for small businesses.
So although Facebook may have over 1 Billion people, a lot of small businesses are not successful and just waste their time posting updates with very few people actually seeing them. 
A good strategy is required and a budget!"
Laura Roeder
Social media marketing expert and founder of Edgar
"Maintaining an active Facebook presence is critical to running a successful ad campaign. When you do it right, paid advertising on Facebook is more than worth the investment, but it's not just a matter of targeting the right audience and showing them compelling ads. If your Facebook page is a party, paying for ads is like sending invitations – the ads themselves work a whole lot better if you're giving people a reason to pay attention to you after they click!"
John Haydon
Digital marketing and fundraising expert for nonprofits, author of Facebook Marketing for Dummies
"Facebook is not only the largest social network. It's also the most utilized (people log in more often each day to Facebook than any other social network). In fact, because Facebook is so prevalent, every brand should have some presence on Facebook.
But what makes Facebook really powerful is its capacity for word-of-mouth marketing. Facebook is the most powerful social network in terms of word-of-mouth marketing. 
When people talk about their favorite restaurant, movie, book, etc., their friends listen. They also act. They listen because their Facebook connection is based on real connections that originated offline. For example family members, friends, college roommates, ex-spouses, etc.  
Brands they can give their customers a reason to "talk about them" benefit from Facebook's word-of-mouth, and there's no better way to do this than publishing useful and entertaining content."
Justin Brooke
CMO at IMscalable.com and all-around marketing expert
IMscalable.com | @justinbrooke
"I hear about companies leaving Facebook or complaining about reach. It's crazy to me because it's consistently my largest source of traffic and revenue.
The only way I can understand them is they must be doing it wrong. Which, if you're only reason for doing it is sales, you will fail. It has to come from an initiative to deliver value first. If you do you'll be rewarded with all the reach and sales you can handle. I've seen it first hand for myself and my clients."
Brian Carter
Best-selling author, keynote speaker and consultant
briancartergroup.com | @briancarter
"This is a tough question for me to answer, because it's such a no-brainer. To me, it's like asking, "Should I be on Google?" or "Should I have a website?" or "Should I take credit cards?" Facebook and Google are the most popular websites online, so you have to be present on them. The other biggies you shouldn't ignore right now are Amazon, YouTube and Apple (iPhones, Apple Pay, and iTunes). Here are the stats: There are 181 million U.S. Facebook users who use it at least 20 minutes a day. Facebook is the #1 smartphone app… and Instagram, owned by Facebook, is #2. Facebook has one of the two most powerful advertising platforms and arguably the most affordable and effective digital advertising platform in the world. You can try it out for $1 a day at a minimum… talk about low risk! That ad platform also allows you to target people via consumer data that comes from companies that track what people buy in stores. This is where the big data of consumers is meeting the cutting edge of marketing psychology in a very affordable way. We're affecting customer emotions, and as you probably know, people often buy for emotional reasons. There are plenty of case studies that prove that lead gen and ecommerce work with Facebook advertising strategies… so there is no question you need to be there."
Ravi Shukle
Customer Service Specialist
"The oxford English dictionary defines community as "The condition of sharing or having certain attitudes and interests in common." The reason business owners need to be on Facebook is because it has an active user base of over 1 billion people.
This means you can almost guarantee that no matter what niche your business is in there are going to be those out there who share that common interest and passion for what your business has to offer hence your opportunity to build a community.  Without a presence on Facebook it may take a lot longer and cost a lot more to reach those active users who share that common interest.
An active presence on Facebook therefore allows you to reach targeted fans and provide value to those who enjoy your content. More importantly it allows you to take part in daily conversations with your fans which in turn help to form long term relationships. It's these long term relationships that promote trust and loyalty which means your fans end up helping your business to boost its sales, word of mouth and marketing."
Darnelle O'Brien
Director of The K.I.S.S. Marketing Agency
thekissagency.com | @thekissagency
"Facebook is a reflection of your business. Demonstrate responsiveness, value and personality on Facebook, and your followers are much more likely to do business with you than a company with no Facebook presence or a poorly run page."
Ahna Hendrix
CEO & Lead Social Media Specialist at ARCH Digital Agency
ahnahendrix.com | @ahnahendrix
"Facebook Pages is an incredible social platform for business marketing. And it's wise for businesses to invest in Facebook for a variety of reasons: it's the largest social network (so regardless of industry type, your audience is there), it's a visual network that's perfect for colorful storytelling with videos and photos, it offers the ability to reach new fans and leads with Facebook ads, integrates with multiple providers allowing for businesses to sell directly from a business page, operates beautifully in conjunction with Instagram (another major visual network), and boosts up to 1 billion views a day. 
Regardless of your business type, Facebook isn't a social network you want to sidestep with your marketing dollars."
Over to You!
I'd love to know: who do you most agree with? How has your business used Facebook? What struggles does your business encounter with Facebook? See you in the comments below!