The New Heyo Mobile Campaign Experience
At Heyo, we're focused on creating great tools to help businesses promote their brands on Facebook and on the Web. Heyo has helped brands and businesses like yours launch over 100,000 campaigns. While we're excited about the tools we've built so far, we know we have to keep innovating and making our products better so that we can help more businesses drive even better results.
One area we hear about a great deal from customers is mobile. We know that businesses need and want to launch more mobile-ready campaigns. What's more, according to ComScore, both PC and mobile users spend more of their time on Facebook than on other popular sites.
With this data in mind, the success of your campaigns (particularly those run on Facebook) is highly dependent on whether or not mobile users can engage.
The Importance of Mobile: An Example
I love examples, so let's try this one…
Let's say you plan to launch a Facebook campaign tomorrow focused on getting more Likes. Once you launch the campaign, you send an email to your 1,000 email subscribers.
Of those 1,000 subscribers, let's say 300 will open the email and 100 will click through to the campaign. Of those 100 clicks, about 40 are likely to be from mobile devices. If these mobile users click the link and get a 404 error, or a campaign that isn't optimized for mobile, you lose the potential to get them as likes to grow your brand.
No matter the use case, it's now essential that every campaign you launched is mobile optimized, otherwise you're losing conversions.
The New Heyo Mobile Experience
Today we are announcing a new mobile campaign experience, set to launch on Monday, 11/24. This new feature will provide you with the peace of mind of knowing that every time you build a campaign with Heyo to drive traffic, leads, and sales, it will be mobile optimized as well.
Every time you publish a Heyo campaign on Facebook or the Web, you'll have the option to publish to mobile. Then you'll be given a smart URL that will display your campaign – optimized for the device on which the user is viewing it.
The smart URL knows to show a mobile user the mobile campaign and a desktop user the Facebook or Web campaign. This change will make Heyo much more user-friendly for our customers and will also provide a better campaign experience to the consumer.
Mobile Campaigns That Are Fast and Easy
We've built this new feature to be fast and easy for our customers. Just follow the steps below and you'll have a high converting campaign that works beautifully on Facebook and mobile devices through an incredibly intelligent Smart URL.
Step 1: Go to heyo.com and login in the upper right. Click here to go to Heyo and login.
Step 2: Pick the business for which you'd like to build a campaign and then click "add campaign" in the upper right of the screen. Then click "edit" on your new campaign.

Step 3: Drag and drop, customize, and build your campaign with the same great editor you've loved. A good place to start is by picking a template from across the top, then clicking "apply" in the upper right, then "Save and Continue" in the lower right to move forward.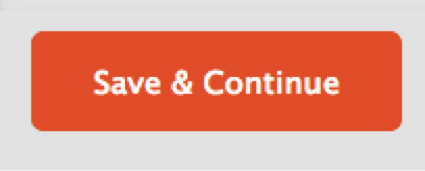 Step 4: When you get to the preview step, you'll see "Publish to Facebook", "Publish to Mobile", and "Publish to Web" with checkboxes next to each in the right side bar. Click "preview" next to "Publish to Mobile" to see what your campaign will look like on a mobile device.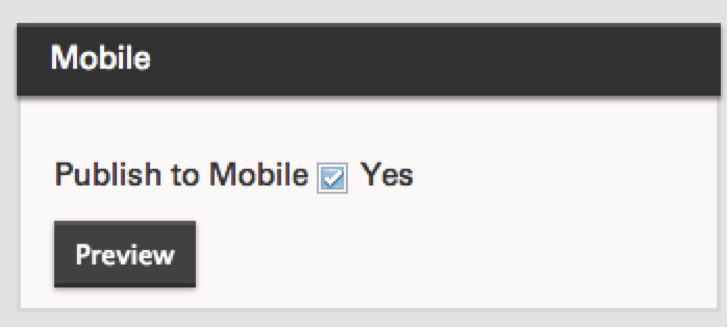 Step 5: When you're ready to publish, click the "publish" button in the lower right to launch your campaign and start counting your new likes, emails, and sales.

Step 6: You'll then receive a smart URL that you should use to market your campaign. If users click your link via desktop they'll see the Facebook version below. If users click your link via mobile, they'll see the mobile version below.
You're now perfectly set up to drive conversions no matter where your consumers are engaging from!