5 Steps to Create a Winning Pinterest Business Strategy
It wasn't that long ago when the social media world was captivated by a fast-growing network called, Pinterest, in 2010. The concept was inspired by boards, and image sharing soon become a powerful community building force with as many as 70 million users from around the world today.
According to Digital Information World, there are approximately 56% female users on Pinterest leaving 44% for males, and 33% come from North America. The typical age range is 16 to 34 according to the website, and most are also active on the major social networks like Facebook, Instagram, Twitter, and YouTube.
As this social platform continues to expand and reach an even larger demographic it is more important than ever for brands and businesses to include Pinterest in their marketing strategy. But it is not enough to just create an account and post images and content to boards. The right understanding of how this social network works is important to have in place first.
Think about what types of visual content your brand or business has to offer. This could be memes, videos, helpful tips, a book cover, etc. With target market research determine which categories would fit best for your niche. Pinterest's powerful search function allows users to hone in on what matters to them the most, and so the more specific and focused your pins are the more chances they will be seen.
For example, I focused this pin in my Life Thru Infographics board, which has a high level of repins, clicks, and likes: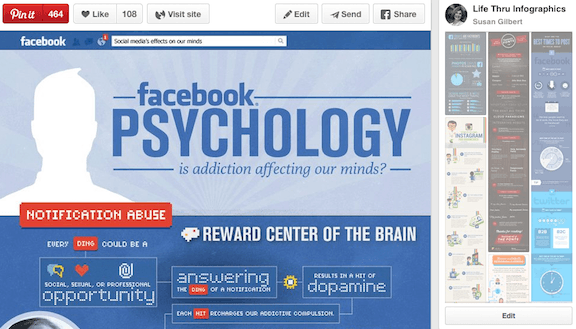 Once a pin is made the potential for long-term sharing is great, which is more than Facebook, Twitter, Google Plus, Instagram, and even YouTube. They key to success is to make your content easy to find and share for the most exposure. By adding a 'Pin It' button to your website your brand or business will begin to see more activity and traffic: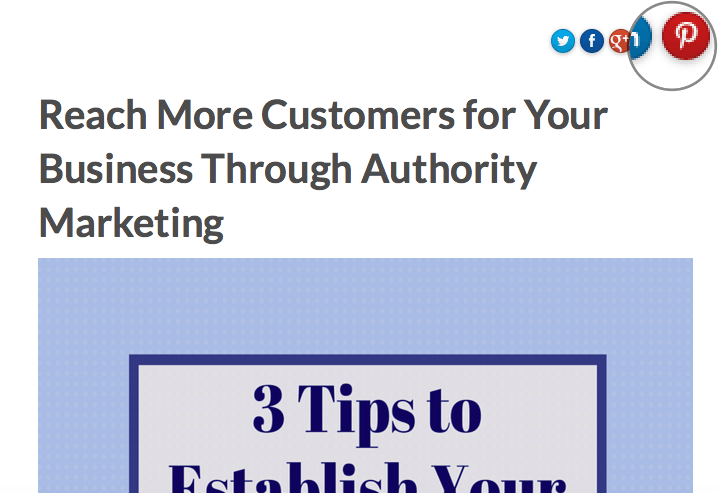 Once you have at least five targeted boards with pins in place the best place to start a successful marketing strategy is with the following steps.
5 Steps to Create a Winning Pinterest Business Strategy
1. Use Pinterest to build your mission statement
While sharing products and services is good, it's also important to pin content that reflects what your company is about. This can include humorous or inspirational quotes, tips, moving videos, ect. This reflects the human side of a brand, and has the power to build your following much faster than promotional information.
2. Share something at least once a day
Thousands of pins are being added each day, and you want your customers to stay interested and engaged in your content. Create a mix such as infographics, videos, and tall images like this one from my Tumblr profile: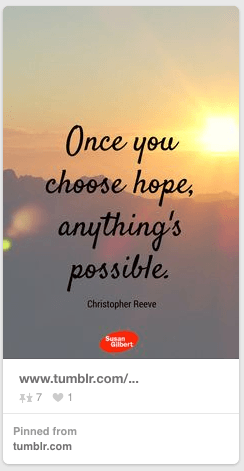 3. Customize your website to create Rich Pins
Increase your sales by setting up your website to post rich pins, which include additional information such as real-time pricing, article pins for reading lists, map locations for travel, and more. You may need to enlist the help of a web developer for this from resources like UpWork(formally oDesk) or Freelancer.com.
4. Smart Use of Pinterest Third-party Apps
In early May 2015, Pinterest opened the doors for Beta Pinterest Developers Platform and made use of the third party apps by top developers like Buffer and TailwindApp. Viralwoot now also allows for scheduling and measurement in its new product, which provides detailed analyzing of your pins and engagement.
5. Analyze your progress
Track how your pins are performing right inside Pinterest's powerful analytics tool. This is a great way to learn what your audience likes, and make adjustments accordingly. As a brand or business this information is essential to optimizing your content to be tailored according the needs and wants of your community.
By remaining focused and active on Pinterest your brand or business is tapping into a thriving social platform that can showcase what you have to offer as well as bring more subscribers to your website. Follow and engage with others in your niche with 'Likes' and comments, and repin what others are sharing for even more visibility. This is also a good way to track your customers' feedback through their responses to your boards as well.